10 Most Valuable Bicycles In The World
Enjoy our daily articles, we try to bring the best for you, Subscribe to your feed reader by clicking
here
Do you want to see and know the most valuable bikes in the world and how much for each bicycle it's? Here's you will be amazed how expensive they're.

1. Aurumania's Gold Bike Crystal Edition – $ 144.464
This bike practically the most expensive.
Almost all of the 24-carat gold coated up to the spokes.
Sadle Handlebar grip and high-quality leather is decorated with 600 Swarovski crystals.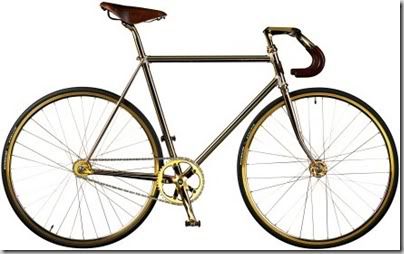 2. Madone 5.9 SL – coated with gold and diamonds man-made – $ 75,000 USD
Decorated with 7 diamonds (hand made) and 300 white diamonds.
3. Litespeed Blade – Kit Bike – £ 25,317
This bike is not coated with gold or diamonds but the cost for research, development and production of this bike to reach £ 25,317.
The manufacturer claims that this bike can go very fast and the rider will feel the bike futuristic than usual conventional bicycle.
4.Celebrity Gold Bike – Needs security guard – £4,000
Bike devoted to the celebrity world, especially in the UK highway.
Coated with 24-carat's gold and custom made by the artist (hand made).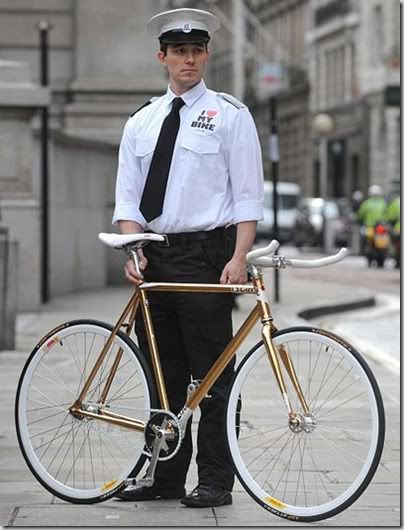 5. Channel Bike – Limited edition – $28,000 USD
This bike produced only 50 fruits.
Has the nickname "Ultimate two-wheeled novelty".
Some parts of high quality leather made by a legendary leather Brooks Brothers.
6. Diamond encrusted Elle Enigma Bicycle – Price unknown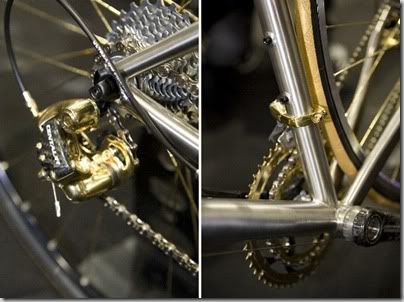 7. Koga Kimera
Koga claims develop these bikes costing up to $ 1,000,000 USD.
All this is for winning the championship at the Olympic Velodrome bicycle Theo Bos Netherlands.
According to reports, this bike has the lowest wind resistance in the world (aerodimanika) that allows drivers can ride faster.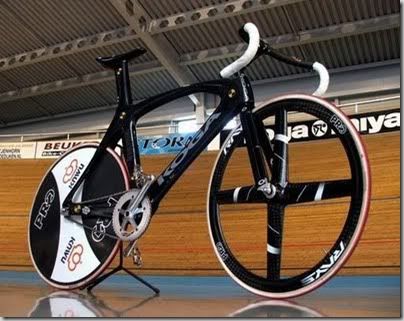 8. Beru F1 System 001 Bicycle Factor – GPB 20,000
This bike was designed to imitate the technology of Formula-1 car (F1).
Equipped with computers, radio transmitters and GPS.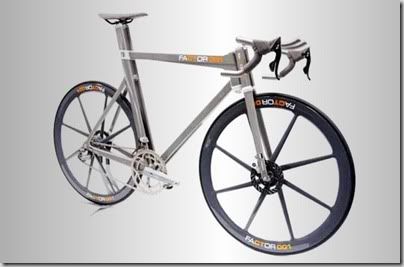 9. Electric Assist Bicycle by eROCKIT – $ 44,000 USD
Embedded nano-phospate batteries with a lifetime of lithium up to 10 years or walk as far as 50,000 km.
Once battery fully charged, it can reach as far as 60-80 km, if discharged to the drivers to use the pedals to fill and run.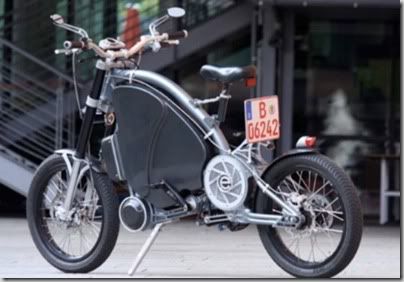 10. KGS 'Tier3′ Bikes – $30,000 USD
Custom bike was created by Kevin Saunders.
The purpose of Tier 3 is worth $ 30,000 USD for a comfortable car.
The maker says what makes expensive than this bike is made exclusively, exotic, unique, sign KGS, high precision and resolution of neat.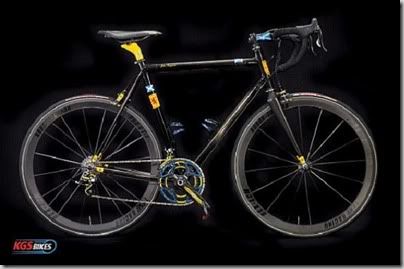 R e l a t e d T e r m s
1 2 3 4 5 6 7 8 9 10
Leave a Reply