StegDroid Apk – Exchange Secret Messages on Android
Enjoy our daily articles, we try to bring the best for you, Subscribe to your feed reader by clicking
here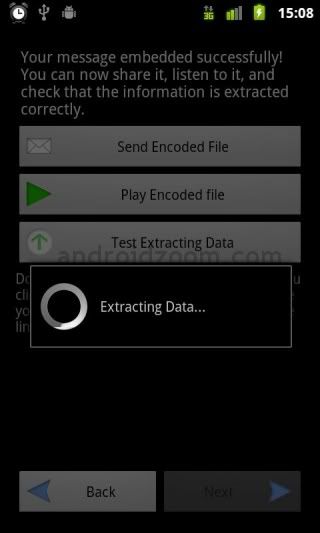 StegDroid Alpha v 0.5 is for Android new way to exchange secret information through secret messages. StegDroid Apk is ready to download for everybody who wants sending and receiving encrypted messages with high security methods.
Essentially, Stegdroid records a file form the microphone and embeds a secret message into it. The file can then be sent to someone else, and if the receiving party also has the same application, they can extract the secret message from the audio file. The dev states that anyone listening to the audio file wouldn't be able to tell that it's got a message hidden in it, as the difference is hard to distinguish with the human ear.
You may download StegDroid Apk here.
1 2 3 4 5 6 7 8 9 10
Leave a Reply